Menorca is a place where you have the time and space to indulge in your passions. In our family our passion is for the sea as beach and fishing excursions by boat are our preferred pass time. Even though we enjoy whizzing around town on our little red scooter, I would have never thought we would like anything quite as much as discovering Menorca by boat.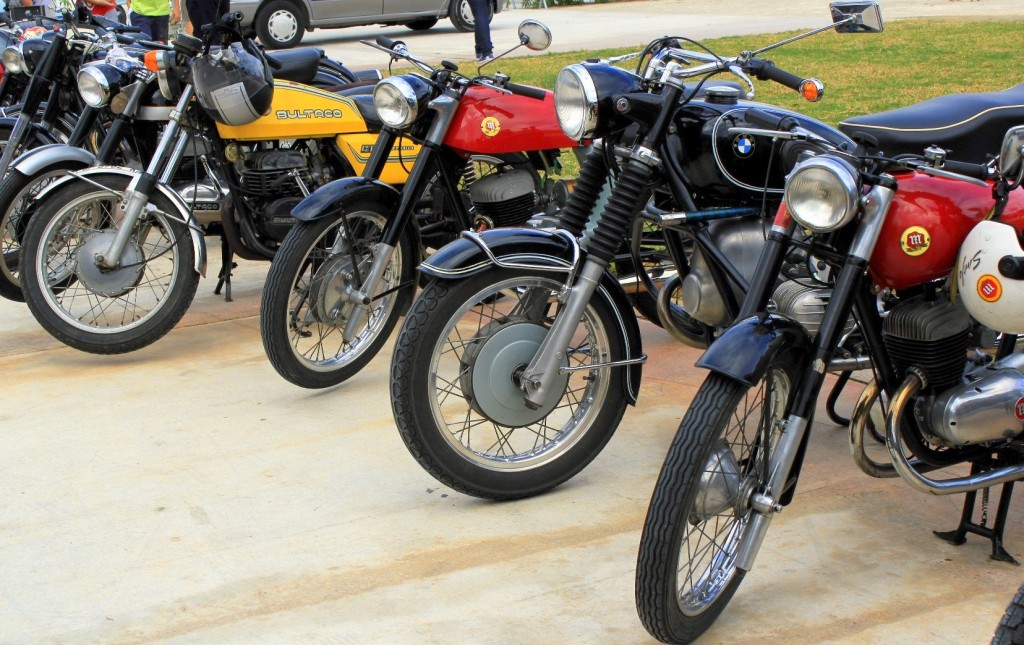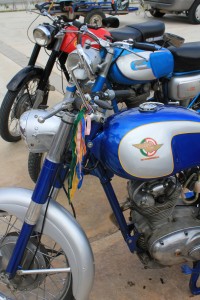 So when we were invited by my father in law to join him and his friends from the 'Associacío de Motos Antigues de Menorca' for a two day excursion around the island, we thought it would be a great opportunity to try something new. He has two bright blue classic Ducati motors, a 125cc from 1961 and a 250cc from 1964. My mother in law also has her original 1980 cream coloured Vespa and my brother in law a 125cc blue Bultaco.  These treasures on wheels were brought out especially for the two day trip and we rode the 125cc Ducati.
We were accompanied on the excursion by mild autumn weather and a large group of friends with classic motors from a club in Marratxi Mallorca called 'Es Siurell'. This crowd had come by boat with their bikes especially for the occasion. Two full days starting out from Ciutadella and heading towards Maó, whilst exploring some of the urbanizations, smaller roads and landscape of the interior of the island.
It was quite a spectacle for onlookers seeing such a gathering of classic motorbikes of all shape, brands and colours and hearing the roar of the engines on mass as they passed by. Many of the motors were over 40 years old yet as good as new, lovingly cared for by their owners for so many years. At each stop on the journey, the bikes were parked in a row creating an impressive mobile outdoor museum. Crowds gathered to inspect each motor whilst the riders took a break to enjoy the day and each other's company.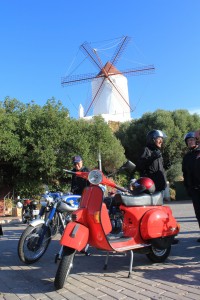 On the first day the very large group made their way up to Monte Toro for lunch, each motorbike conquering the challenge of the very steep winding road to get to the top. On the second day the group once again started out in Ciutadella and made their way to Binibeca Vell, Es Castell and then Lunch in Maó.
For most of the group, their passion for their classic motors and the open road has been a lifelong one; where as we were discovering it for the first time.  It's amazing how much more you see of your surroundings on the back of a motorbike travelling at a comfortable speed.  I was able to take everything in as we drove down smaller roads with ease, something we would never normally do when trying to get to our destination as quickly as possible.
On this day the journey was the road less travelled and the destination was taking the scenic route back to where we started and enjoying every minute of it. I couldn't wipe the smile off my face all day.
The experience was wonderful and I look forward to the next excursion and visiting our new friends with their old motors back in their home of Mallorca.
More photos on our facebook page click here –  Menorca Blue