Sunday Driving is not a hobby I ever imagined for me, but like so many of the best things in life once discovered you immediately want more. After our first trip around the island with the Antic Motor Club de Menorca we jumped at the chance to join the club again for their second excursion on the 13th November featuring predominately vintage cars.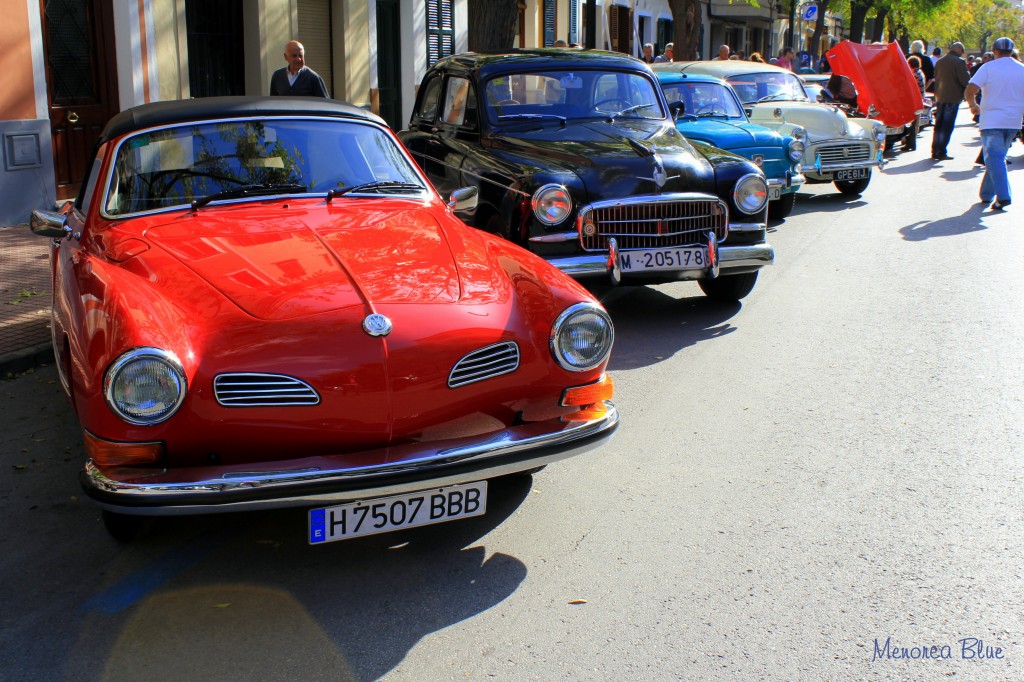 If I was delighted by the collection of impeccable classic motorcycles on our first trip, I was blown away by the quality and quantity of vintage cars that appeared to come out of nowhere on this particular Sunday. First they assembled en mass in the one street on the outskirts of Ferreries where even the Guardia Civil stopped especially to view each of the cars. Then the entire group of cars and motorbikes took to the road passing through the streets of Es Mercadal, Es Migjorn Gran and Ferreries before arriving at Ciutadella.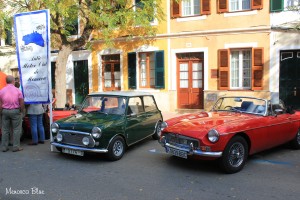 Who knew that so many beautiful fully restored cars and motorbikes were such well kept secrets on this small island? I certainly didn't, and whilst I hardly consider myself an automobile aficionado I instantly found myself in awe of these cars. There were over 50 in total of all makes, models and shiny bright colours. It really did look like a Disney movie in direct; CARS came to life in Menorca!
I take my helmet off to the owners of these vintage vehicles for their dedicated effort to care for their cars and bikes and for their enthusiasm. I love that in Menorca the people here take the time to enjoy the parts of their traditions and heritage that are important to them and that they are preserved intact. Occasionally time appears to stand still, or even rewind into the past. Pristine classic cars and motorcycles give someone like me and the generations younger a rare and fun glimpse into history. Most people will never see so many of them on the road and then parked together in one place.
Thank you to the Antic Motor Club de Menorca for organizing the exhibition, also to the members of the club and their friends for their participation; the result was a very special day which was many decades in the making!
I've put together another little slideshow to pay homage to the cars, motorcycles and the club, alternatively all the photos are on our Menorca Blue page on Facebook.