Menorca Blue – Peek inside Paradise & Live the Local Lifestyle
Discover the best of the Spanish Balearic Islands' unspoiled treasure Menorca.
Immerse yourself in Mediterranean Life and authentic local experiences.

Our goal is to serve both residents and visitors by providing information on all aspects of the lifestyle and landscape of Menorca. To present the island true to the integrity of the Menorcan people and intriguing to visitors who wish to discover it. What you see on Menorca Blue is exactly what you get in Menorca.
On Menorca Blue you will discover:
Island Information & Insights
Need to know details about activities, culture, food, places, people, events, and services on Menorca.
Recommendations and reviews for services and facilities
The best information is from someone who has been there and done it before. Read opinions from other locals and visitors and leave us your opinion and tips as well.
Stories from the good life in Menorca
Anecdotes and tales from living and loving the local lifestyle.
Snapshots of Menorca
Peek inside paradise and see how lovely Menorca is through the eyes of the camera.
Support for the local community and environment
Both culture and nature are of top priority on Menorca as well as sustaining the local economy and quality of life.  For the mutual benefit of both residents and visitors, this site aims to contribute to the harmonious, sustained growth of the island's tourism and the preservation of the natural environment, history and Menorcan way of life.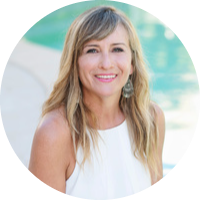 MEET VANESSA – Founder, Writer & Photographer for MenorcaBlue.com.
Menorca Blue Advocates:
The protection and conservation of the biosphere environment, the distinctive archaeological and historical structures and the tradition of the Menorcan fiestas and customs.
Local businesses and local products encourage visitors to indulge in gastronomy, handicrafts, produce, ceramics, footwear, and apparel, all of which are a specialty.
The networking of local entrepreneurs committed to providing excellent service and affordable high-quality experiences on the island for everyone.