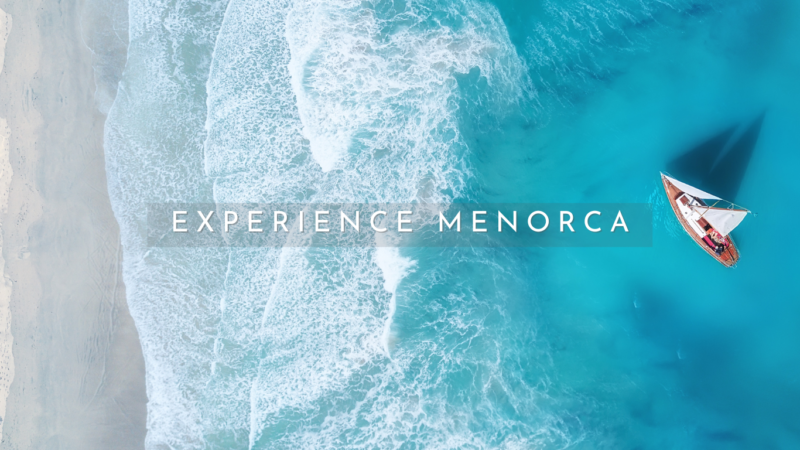 EXPERIENCE MENORCA YOUR OWN WAY
What do you want to enjoy on the island? Here you will find some insights into what you can do whilst in Menorca. This experience guide is updated throughout the year depending on what's on during each season.
GASTRONOMY – Information and advice on where to go to eat and enjoy the best of Menorcan Cuisine
FAMILIES – Attractions for the family including water parks, animal parks, activities, play centres etc.
AQUATIC – Including Snorkelling, Scuba Diving, Boat Hire and excursions, kayaking, Sailing, Windsurfing, and Water skiing.
SPORTS –  Lots of ideas for things to do to enjoy the outdoor lifestyle in Menorca. Choose from walking & hiking excursions, cycling, tennis, golf, horse riding, fishing, camping, BBQs, picnics, and champagne sunsets…
NATURE – Discover your surroundings close to where you are staying or get out further afield to see the natural treasures of the island. You can visit the various prehistoric sites in excellent condition around the island, join an archaeological dig, visit one of the nature reserves, do some bird watching, take a photography tour or just get out with your own camera to capture the beautiful landscape of Menorca.
WELLNESS – Menorca has a great selection of spas located all over the island. Make time for a spa session to relax and unwind, or treat yourself to a day of luxury in the serene surroundings of the Spa nearest you.
NIGHTLIFE – There is more than enough to keep you entertained after the sun goes down. In Menorca, there is a large choice of bars and some special clubs catering for a variety of music preferences. A wide choice of restaurants specializing in dishes of the island as well as fish and meat. During Summer there are also regular night markets during the week as well as live music shows.