Following on from last week's blog post, today we are delving into the delicious dishes made with Aubergines. In season right now there are several typical Menorcan dishes made with both the black and purple variety of Aubergines.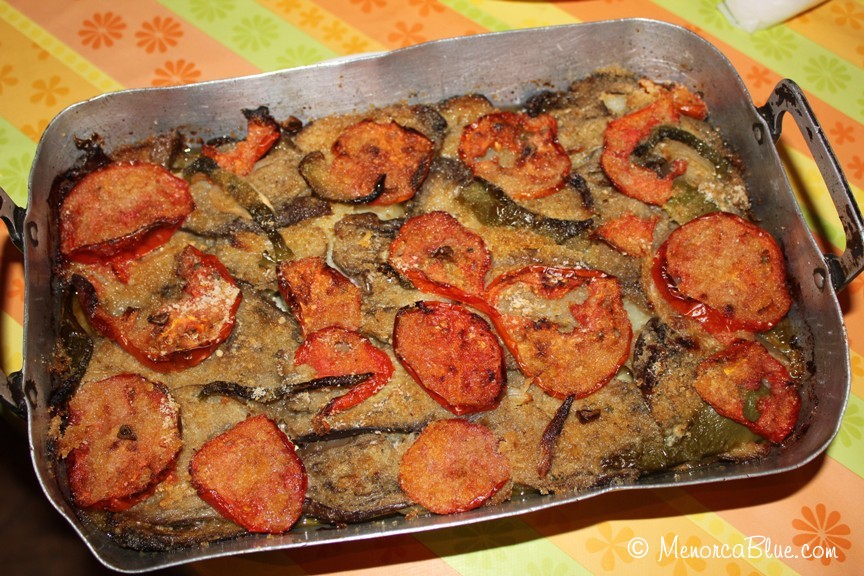 One such dish is Aubergines es forn  which is roasted aubergines with potatoes, onion and green peppers layered in a baking dish and roasted in the oven. A popular side dish at this time of year that is filling enough to make a whole meal.
Another suggestion for aubergines which is different and delicious is as a starter or snack. Peeled, thinnly sliced, tossed in flour, lightly cooked in vegetable oil then drizzled in honey.  This is a recipe found in Menorca that combines well with another quality local product, floral honey. So easy to prepare and well worth the cuilinary adventure to try something new.  You will be plesantly surprised!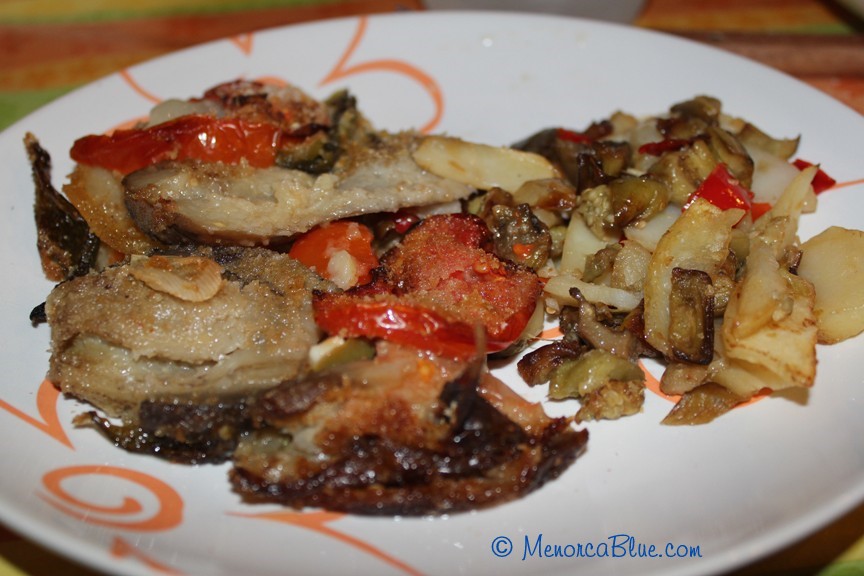 Tumbet is a classic Menorcan side dish of sliced or diced potatoes mixed with chopped vegetables. It includes mostly potatoes with aubergines, green pepper, red pepper, tomato and onion. You can add in a bay leaf for extra flavour. Also easy to make by deep frying all the ingredients mixed in together until cooked. The perfect alternative to chips with any meat or fish and another that you can try at home.
There are different versions of the classic stuffed aubergines, some are eaten hot others are left to cool and stored in the fridge to be served on bread as an open sandwich or on a roll as a bocadillo. Known locally as Aubergines Rellenos, this recipe can also be made with courgettes, the lighter green variety that grow so big in Menorca are perfect for this.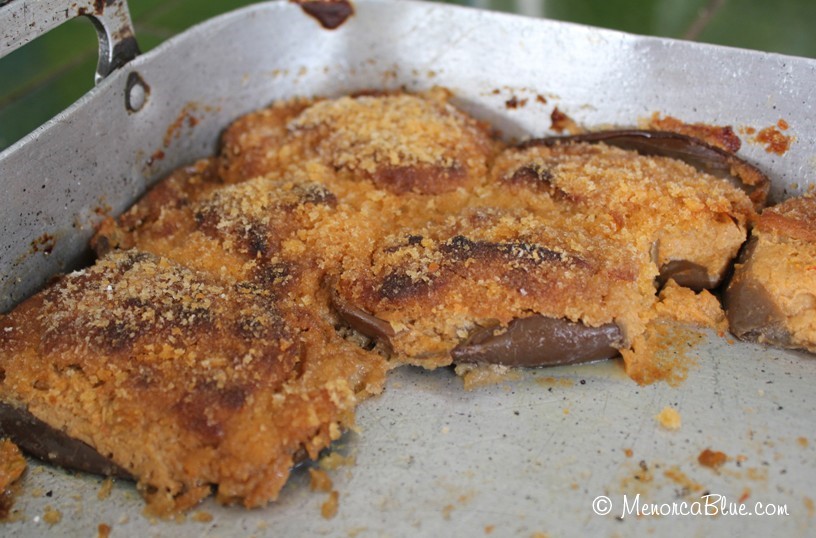 Here is a version you might like to try for yourself.
Ingredients
4 Aubergines cut in half
1 Onion cut into pieces
2 garlic cloves
1 green pepper diced
3 spoons of tomato puree
100 gr of bread crumbs with garlic and parsley
Salt, Paprika, Black Pepper and olive oil
Directions for cooking
Boil and rinse the aubergines well. Fry the garlic, onion and add the tomato puree. 
Remove the pulp of the aubergines and add it to the mix in the pan and add a teaspoon of sweet paprika, then season with salt and pepper.
Mix well until you have a a blended paste and fill the aubergines with the mix.
Preheat the oven to 200ºc .
Cover  each one with garlic and parsley breadcrumbs and a bot of olive oil.
Pop them in the oven and cook until golden on top.
Tastes as good as it sounds… highly recommended!
We would love to hear how you like to eat your aubergines or if you try any of these Menorcan versions for yourself.
As they say in Menorca for 'Enjoy your meal'…Caproveche!