Menorca is famous for its beautiful beaches, charming towns and speciality dishes, but one of its lesser known virtues is the selection of spas available all over the island.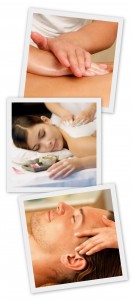 If you are easily tempted by the idea of an afternoon escape from the sun, then a visit to one of the island's spa is must. What could be better than a bit of well deserved pampering that is also good for you too? Apart from the obvious benefits of relaxation, hydrotherapy has been used for centuries to improve all over health both internally and externally. Eliminating toxins, clearing the skin, and the contrast of hot and cold water is excellent for stimulating fat loss whilst improving circulation. Taking care of yourself has never been such a pleasure!
Most of the spas in Menorca are features of 4 and 5 star hotels and most of them welcome external clients as well as catering for the needs of their own guests.
So there is no excuse not to add a spa visit into your itinerary. Its also important to know that all preferences and budgets are catered for so there is sure to be something to suit you.
Perhaps you are looking for a quick session in the spa with a mini treatment to fill in a break while the kids are on excursion? Or to escape to a spa sanctuary for a luxurious 3 hour head to toe pampering ritual? There are both of these options available with everything in between.
And don't be fooled into thinking its just for the ladies either,  being on holiday is a great excuse for the men to make time for the spa too.  A popular choice for couples to relax together, specialized packages incorporating spa, saunas, steam rooms and treatmentsare available for both men and women. Its the perfect gift to your partner, or for loved ones as something special they will always remember.
Why not consider a spa holiday at one of the island's hotels incorporating daily visits to the spa with outdoor activities and trips to the beach?
Menorca is an ideal destination for this type of wellness holiday. One hotel designed for this type of vacation is the Hotel Audax Spa & Wellness Centre at Cala Galdana. Conveniently located on the south coast of the island in the idyllic cove of Cala Galdana, the Hotel Audax provides sports and nature excursions including kayak, mountain bike and boat tours, as well as having easy access to coastal paths to neighbouring beaches for walkers.
The largest Spa on the island is the Blue Spa Audax located within the hotel.
The spa offers the only 'Spa Circuit' in Menorca which includes an impressive variety of installations across three areas including a water zone, persperation zone and relaxation zone. The other services of the spa include individual treatments and rituals. Guests of the hotel and external clients can choose either just the spa, just a treatment, or combine any of the two options for an individually tailored experience. Open from April to October annually.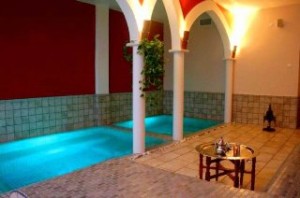 A completely different spa experience would be to book in a session at Gessamí, traditional Arabic Baths in Ciutadella. This centre provides private sessions for groups in their baths which include beautifully decorated heated pools, a steam room, showers and treatment rooms for a large range beauty treatments.
They are open all year round and are located in the town centre.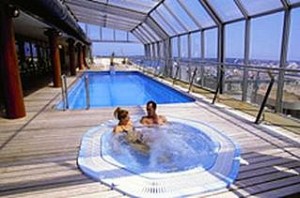 Another option which is open all year round is the boutique Hotel Capri in the centre of Maó. The hotel features Le Petit Spa, a rooftop spa centre including a climatized pool on a covered terrace with a retractable ceiling, jacuzzi, sauna, steam room and multi jet showers, offering a complete list of theraputic and beauty treatments as well.
Truthfully all the spas in Menorca are located in quality hotels each with their own features and  signature treatments. You won't have to travel far from your base location to reach one, and you are guaranteed to be floating on a cloud by the time you leave. The best time to visit is mid morning or mid afternoon before lunch or dinner followed by a siesta. What could be better than that?
For a full list of Spas in Menorca visit the 'Relax' section of our island guide under
'Spas in Menorca' .