Today's blog post is short and as sweet as the cherry tomatoes growing in our garden. Well its a pot actually, but its the latest addition to the terrace that has proven to be a roaring success.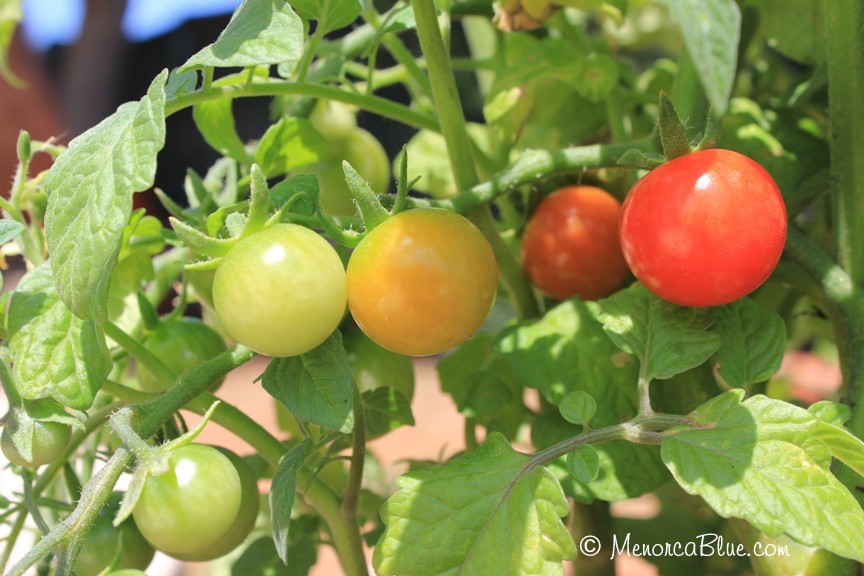 Who would have thought I would come to love the fruit and vegetable plants as much as the variety of flowers here. But the truth is that so many of these plants are just as attractive, colourful and fragrant, with the bonus of being edible too! Menorca has such rich soil and lovely sunny days, the conditions are perfect for growing all kinds of plants during the spring and summer.
We were looking for a climbing plant that would sit well in a big pot next to a wall with a drain pipe and bamboo lattice. The most likely choice is the typical bougainvillea, but we wanted to try something different and first tried another climbing floral plant instead. Unfotunately it didn't like the location and died within a couple of weeks.
I spotted the medium sized cherry tomato plant in the entrance of the garden centre at the beginning of June and it already had small flowers and cherries on it. It was such a pretty plant I convinced my other half to give it a go (after all he's the green thumb, I'm just the would be colour coordinator for the garden who loves flowers and fruit!).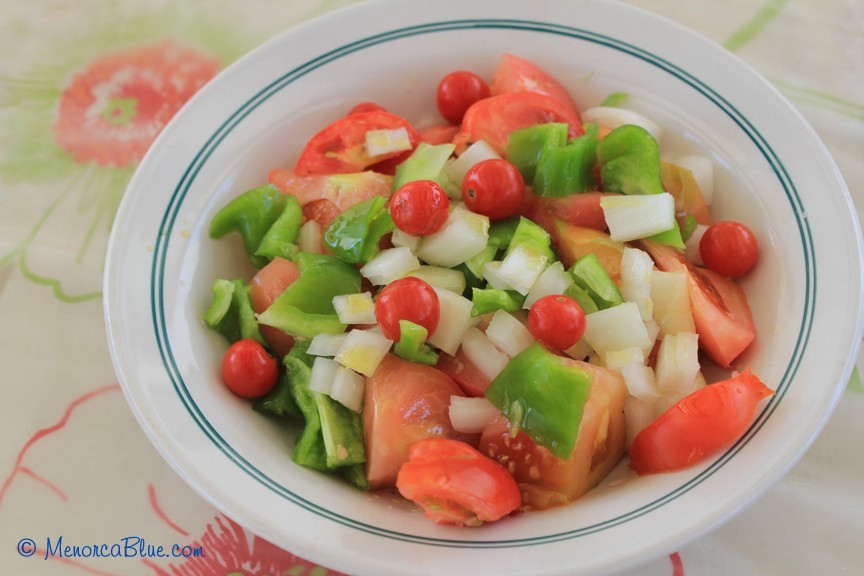 The plant took to the pot immediately and has grown substantially every day. Its now four times the size it was when we bought it, and covered in bright red little balls as it climbs the wall.
Home grown cherry tomatoes to add to our salads every day that go from the plant to the plate via the sink within three metres!
Simple and sweet summertime pleasures in Menorca.