Menorca's Identity
Menorca's culture is a mix of both Spanish traditions and Mediterranean customs giving the island a strong affinity with neighbouring islands from other countries as well Spain. All the best aspects of the Spanish culture can be found in Menorca along with the much loved characteristics of typical Mediterranean island living. Due to Menorca's colourful history, today there are various influences of the countries by which it has been previously ruled. Yet like all regions of Spain the people of Menorca first identify as 'Menorquín' then secondly Spanish, although are very proud to be both. The island has also developed its own identity through its unique landscape & landmarks, style of cooking, unique dishes, language and music, festive customs, traditional handicrafts and products made in Menorca.
Way of Life on the Island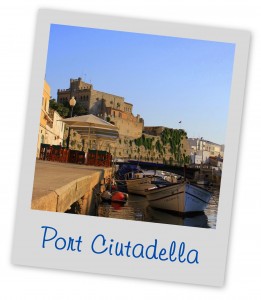 In Menorca priorities revolve around people and the daily quality of life. Unlike many other places in the world the people here take great pride in their work but don't define themselves by what they do for a living. It's a very refreshing and healthy way to live. Work to live, not live to work. A large majority of the population have seasonal work for the summer tourist season from May to October. This also means that the atmosphere on the island changes between the summer and winter as the population increases and reduces. The change is significant, and many residents enjoy the off season to spend time discovering the country side and spend time with loved ones.
Life in Menorca cycles around three main aspects
Family & Friends
In a big city t's a privilege to have loved ones close to home, in Menorca almost everyone has both family and friends less than fifteen minutes away in the car. This makes the communities of the island very integrated and supportive.
Food
The quality of what you eat every day is important here and daily life revolves around meal times in Menorca. Food is at the centre of each day, the heart of every home, and the secret of success at any celebration.
Fiesta
Life in Menorca is made up of the time between feast days of numerous saints throughout the year. The feast days are relevant to the names of family members, local celebrations of towns on the island and national and internationally recognised public holidays.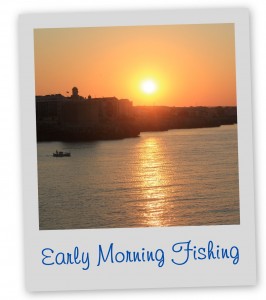 Harmony & Protection
Every part of the Menorcan culture and lifestyle stems from a sense of harmony between the people and their environment. It has been noted that whilst Menorcans live by exports and tourism they don't live for them. Visitors are welcomed to enjoy their visit and discover the land, people and culture just the way it is. Perhaps even encouraged to immerse themselves in the lifestyle while they are here. There are many provisions and services put in place to facilitate this experience for tourists. But the island is protected from overdevelopment for tourism by its biosphere status as well as the residents who uphold this lifestyle that is so attractive to outsiders.
One life in two languages
Menorca has two official languages. In addition to the national language of Spanish known as 'Castellano' every one on the island is bilingual, also speaking a local dialect of Catalan known as 'Menorquín'. The two languages are very different and the people of Menorca are very comfortable switching between both languages when necessary. Most of the younger generations also speak English to a certain degree as all three languages are taught throughout school.