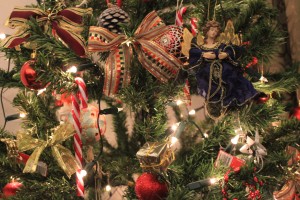 The celebration of Christmas anywhere normally involves big meals with family, friends and colleagues, Spain is no exception. What makes this celebration special all over the world are the dishes and tasty Christmas treats and traditions that are unique to each country.
Whilst in many countries a traditional roast Turkey meal is always on the Christmas menu, throughout Spain including the homes of Menorca, other inviting plates adorn the Christmas table. One plate which is traditional, is a broth made from the fresh stock of a mixture of chicken, beef and vegetables, and serving with a type of pasta known as Galets de Nadal.  This bowl of soup is affectionately known as Brou de Nadal. It's delicious and warming on a cold Christmas day served as a first course with a plate of the meat from the soup and potatoes served as a main course. This two course combination any other time of the year is also known as Vianda.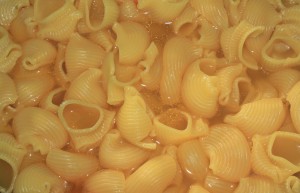 Porçella rostida, translated as roast suckling pig is also a popular main meal for the festivities, as is Roast Lamb known as Be es Forn.
In Menorca the locals are spoilt for choice with any plate of preference with most meat and vegetables locally produced on farms nearby.  It really is incredible the difference between food that is mass produced and packed for mass consumption in your average supermarket, to food that has grown in sunshine on island farms no more than a couple of miles from home.
Some families choose to celebrate their shared meal on Christmas Eve which is called Noche Buena in Spanish and Nit Bona in Menorcan meaning 'Good Night'. Often such a meal in the evening consists of a full table of plates commonly known as a Picada which is a selection of dishes finger food style to pick on. Traditionally this includes seafood such as steamed mussels, grilled prawns and always without exception olives and cured salted ham off the bone known as Jamon Serrano in Spanish or Jamon Salat in Menorcan.  A Spanish table is never complete without it and almost no home goes without Jamon Serrano at Christmas, which to the Spanish is as sacred as the celebration itself!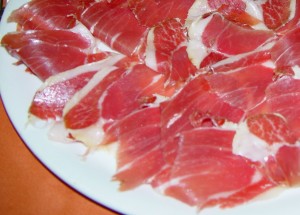 Christmas has its own selection of post dinner sweets, known as Dolços that are brought out only at this time of year. It's hard to stop at just one….of each! All are so moreish!
One favourite of international fame is the Spanish Turron. Made from a sweet mix of honey, sugar, egg whites or egg yolks and nuts such as almonds, all which is baked and formed into a rectangular bar shape like chocolate. Similar to this is Marzipan which is made primarily from almond meal and sugar.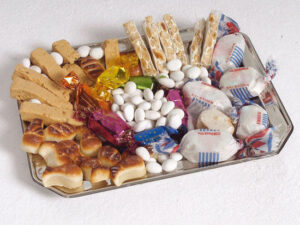 Polvorons, a Spanish Christmas classic, are a biscuit like sweet made of white flour, ground toasted almonds, lard, cinnamon, and powdered sugar. There are a variety of flavours and they just crumble in your mouth from their lightness, delicious! Homemade Chocolate Truffles called Trufas de Chocolate are well known small balls of perfection, and of course no fiesta in Menorca is complete without Pastissets, the shortbread style biscuits dusted in icing sugar.
Christmas here is all about food, family and friends as you can see!  Tradition in Spain is to wait until the  Feast of the Epiphany on the 6th of January  to exchange gifts.  In the same tradition of Santa Claus in other countries, in Spain it is the Three Kings, called Los Tres Reyes in both languages, who deliver presents to  everyone both young and old in every home in Spain.