Menorca has been called one of the most beautiful islands in the Mediterranean Sea, which is no small claim, considering there are over 100 Mediterranean Islands from which to choose.
The Balearic Island Archipelago
Menorca is one of the four islands in the Spanish Balearic archipelago located in the western part of the Mediterranean Sea. It is the second largest island of the four, drawing its name from its smaller size in comparison to neighbouring Mallorca (Majorca). Menorca is the most north easterly Balearic Island and with Ibiza and Formentera on the western side of Mallorca, completes the group known locally as the Baleares.

View Menorca Baleraic Islands in a larger map
Daily Connections with Barcelona and Mallorca
Situated off the coast of northern Spain, the closest mainland city is Barcelona with daily flights to the island all year round from both Barcelona and Palma de Mallorca.
Menorca (Minor than neighbour Mallorca)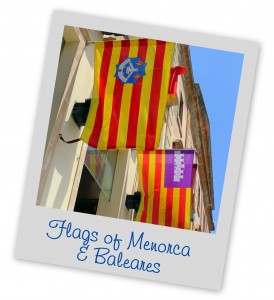 The island measures fewer than 702 square kilometres with 216 kilometres of coastline boasting more beaches and coves than all the other Balearic Islands put together. Most of these beaches have been left undeveloped, just as nature created them.  The distance from one side of the island to the other is approximately 50km with the main road between the two largest towns of Ciutadella and Maó a distance of 47km.
Curiously, Mallorca is so clearly visible from the western coast, it looks swimmable, with Ciutadella actually being closer to the coast of Mallorca than to Maó. The mountains that line the northern Tramuntana coast of Mallorca are what make the island so visible from Ciutadella. In contrast, Menorca is relatively flat with only one mount situated in the center of the island known as Monte Toro. It is the highest point of Menorca with breathtaking 360º views of the island's coast and is 358 m/1174 ft above sea level.