For a relatively small island, Menorca is surprisingly diverse in its landscape as you will see when you begin to discover it. The difference from the north to the south and from the coast to the interior is surprising for the 702 square kilometres of the small island.
With excellent quality soil and warm clean sea with protected zones, Menorca has the perfect environment for farming, fishing and the growth of a multitude of flora, fauna and marine life native to the island.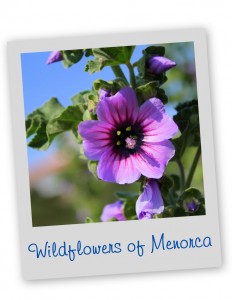 Changes through the seasons…
Throughout the spring the interior is alive with natural ecosystems, wildflowers, edible plant life, aromatic and medicinal herbs. The beaches show remains from the end of the cycle of renewal with Poseidon on the shore. Poseidon is the marine plant responsible for creating the turquoise colour of the sea and the quality of the sea beds for the many species of fish and crustaceans.
The heat and humidity of the summer cause a great change from the lusciousness of the green fields in spring. Instead the landscape is view of golden, brown and red hews caused by the intensity of the sun. This remains until the first rain in late autumn which stimulates the regeneration process of the forests and the growth of new plants. The sporatic strong winds in the winter also take their tole on the countryside.
One island, four distinct coastlines
The most interesting aspect of the Menorcan landscape is the difference in the appearance of sections of the coastline all around the island. Between the north east and west and south east and west there are grand changes in the height, shape and colour of the cliffs. The northern beaches have golden sand which colours the sea a blue green close to shore, and on the south coast the beaches have almost white sand and bright turquoise blue bays.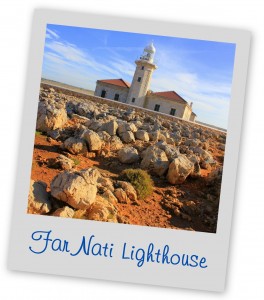 It is evident the effect of the strong northerly Tramuntana wind over thousands of years, as the northern coast of Menorca is largely undeveloped and home to certain types of wild plants resistant to the wind and salt from the sea. Parts of the cliffs are baron, black, sharp and striking, especially around the lighthouse of Favàritx in the north east. From the next northern lighthouse of Cap de Cavalleria to the north westerly lighthouse of Far Nati, the cliffs are shades of bright red brown and golden beige, coloured with green shrubbery. From Ciutadella in the west to Cala Galdana in the south, the coast is low and lined with turquoise blue bays and several tourist resorts. Then the beige cliffs become smaller for a stretch of untouched beaches, before rising again after the resorts of Sant Tomás and Son Bou towards the south east.
The best way to discover the coast is either on foot via the coastal track called the 'Camí de Cavalls' that outlines the island. Alternatively boat is the best option to get an ideal view of the ever changing cliffs and beaches.