There is no doubt that it's the mild and sunny climate that makes Menorca a wonderful place to holiday and to live all year round. Spring and autumn here are gentle, summer is hot and winter varies between sunny days and occasional wind or rain. Some years albeit very rarely, there are cold snaps with snow!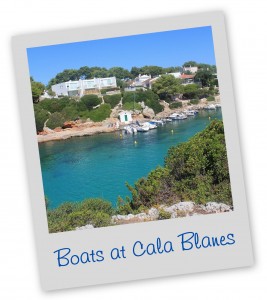 Menorca boasts an average annual daily temperature of 17ºc and 24ºc throughout the summer months. During July and August, temperatures can get up to 30ºc with many days being in the high 20s. It can get quite humid through summer, during the hottest part of the day people are either enjoying a siesta, by the pool or at the beach.
The stable Menorcan climate is interruped by sporadic strong winds, the strongest being the northerly 'Tramuntana'. It can blow between 60 to 100km/h for three days at a time. The strength and direction of the wind determines how the people of the island plan their time and activities on both land and sea. Often called the windy island , the protected ports of Maó and Fornells make Menorca an ideal place to learn sailing or windsurfing.
With approximately 300 days of sun all year,  rain is practically non existent during the summer months. When it does rain during the rest of the year it is usually in the form of heavy showers that last for short periods. These showers are called 'Chubascos' and can catch people by surprise as they blow in and out over the island quite quickly. It is unusual to have more than one complete day of rain at a time. On the other hand the sea during early autumn is the warmest all year, making sunny days a favourite time for locals to enjoy their beaches.