Menorca has a great change in lifestyle between the different seasons of the year. The calendar is divided between the six month summer tourism season and the off season of the colder months.
Those who know and love Menorca find the grand difference in island life between summer and winter a welcome change and residents of the island live in the cycle of moving between the two.
Summer Season: 1st May – 31st October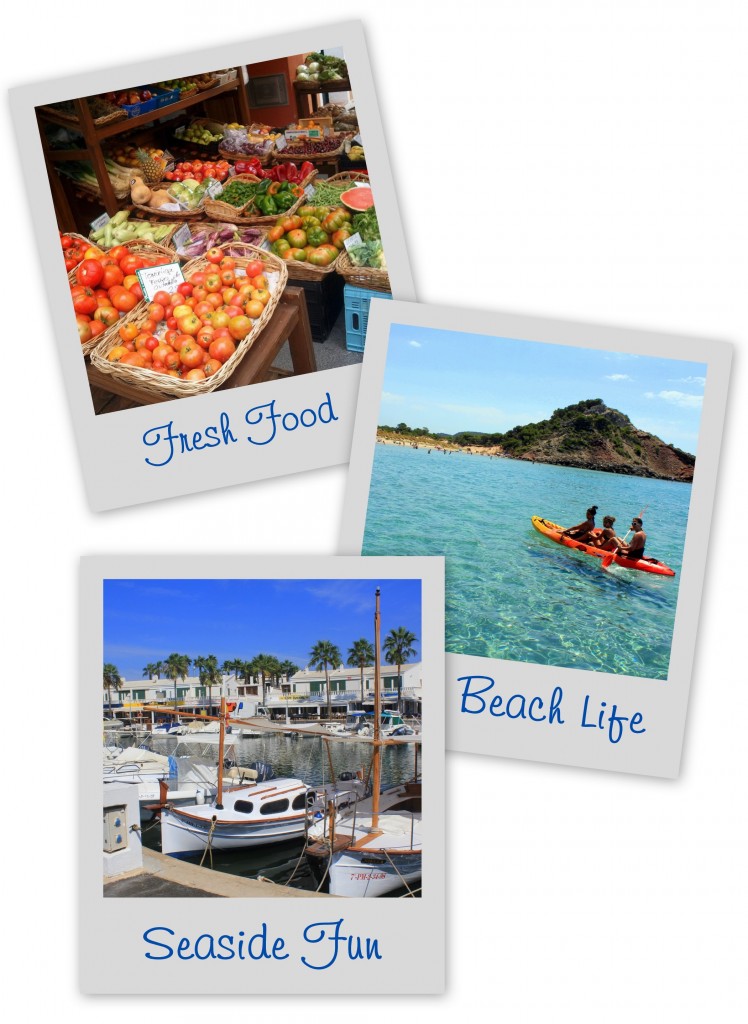 Encompassing the lovely spring weather and mild autumn the summer tourist season spans six months of the year- The start of the season sees the various tourist urbanisations and resorts open completely for business with hotels, restaurants, bars, shops, entertainment  and activities adapting their trading hours to the longer days and warmer weather. The flight schedules of most airlines increase their frequency to the island and the destinations from which they fly. Ferry schedules from Palma and the Peninsula also inclrease and the island welcomes various cruise ships into the Port of Mahon for day trips. There are also many outdoor special events such as fairs, concerts and markets in the towns accross the island, and the local fiestas in each town celebrated from the end of June to the start of September.
Winter Season: 1st November – 30 April
Although most of the businesses and services in the tourist urbanisations are closed during these months, some hotels and shops either remain open all year round or open in time for Easter in April each year. The weather during November and April is often lovely and its the best time to enjoy the colour of Spring and the warmth of the sea in November. Needless to say there is a tranquility during these months of the year in both the towns and the beaches, yet the island is equally beautiful as in summer. Wandering through the old towns, long indulgent lunches or going for a drive to discover the countryside is a great way to pass the time.
Winter weather can be either sunny and 17ºC or with the occasional strong showers or days of strong wind. Nights are cool. The off season or at the start or end of the summer season is the best time of year to enjoy hiking, cycling, horseriding, fishing and the nature trails around the island. The heat of the summer makes spring and autumn a much more pleasant time of the year for active day excursions, unless you prefer diving, kayak or sailing which are perfect in summer!
There are also limited flight schedules to Menorca during the winter with direct services from Madrid, Barcelona, Palma de Mallorca and the UK. Although flights are normally only a couple of times a week from each destination. Please check dates and times with individual companies to confirm their current schedules.
For more information about flight schedules visit our page Travel to Menorca.