Location: Ets Alocs is located on the north western coast of Menorca in between Cala Pilar and Cala en Calderer.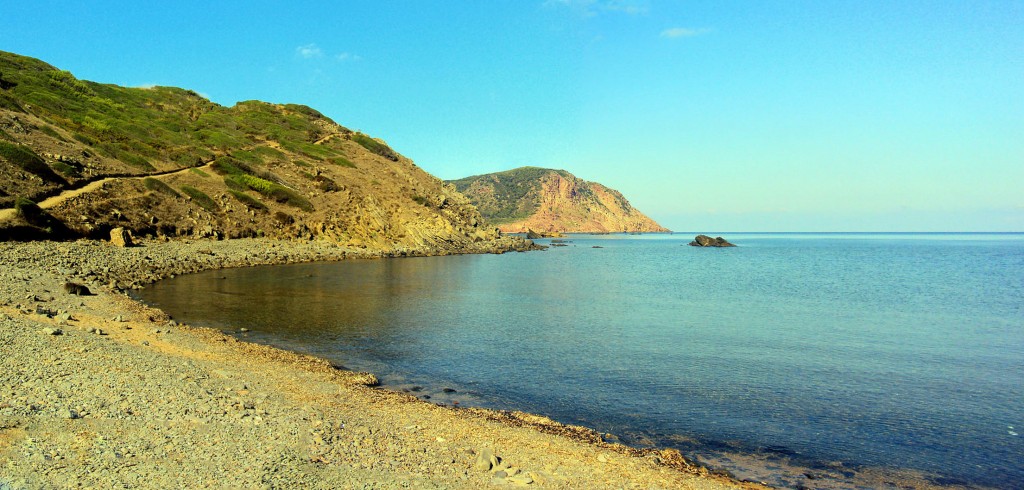 Description: A completely natural beach covered in pebbles with surrounding dunes and vegetation
Perfect For: Anyone looking for tranquillity who is a confident walker.
Access Level: Medium.
Parking: Yes, at a distance from the beach.
Bus: No.
Toilets: No.
Lifeguard: No
Food & Drink: No
Beach Rental: No
Water Activities: No
Boat Access: From the sea for pick up only with appropriate anchor for rocks.
Not ideal for anchoring.
Rubbish & Recycling: No. Remember your take away rubbish bag!
Access 1 – In car from the main road through Menorca head towards Ferrerias. From Ferrerias head north on the Camí de Tramuntana and when you arrive behind the beach you will need to walk to arrive at the sea.
Access 2 – Via the sea via boat, kayak or jet ski.
IMPORTANT:    Please help us maintain Menorca's natural beauty
Dispose of your rubbish, cigarette butts included! There are garbage and recycling bins in the car parks and every street. Reuse plastic bags to take your waste to the closest bin.
Take some beautiful photos…. but also take all your rubbish with you. GRACIAS!





View Ets Alocs in a larger map
WHAT 'S YOUR OPINION?
Please take the time to rate this beach and share your personal tips and comments to help others enjoy the best of Menorca.