Location: Cala Fontanelles located in the bay of La Vall next to Cala Alagairens on the north western coast of Menorca.

Description: Cala Fontanelles contains a private ramp for boats, however is a lovely calm place to swim and snorkel with several private little waters edge houses known as 'Casetas' which are built into the waters edge. Mixture of caramel sand and stones.
No wheelchair or stroller access.
Perfect For: Walking enthusiasts who make the journey from the car park at La Vall
or anyone in a small boat.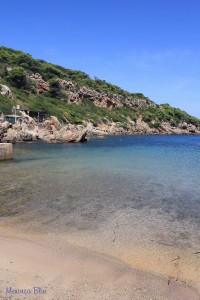 Access Level: Difficuit. Via a nature track as part of the
'Cami de Cavalls' or by boat.
Parking: No.
Bus: No.
Toilets: No.
Lifeguard: No
Food & Drink: No
Beach Rental: No
Water Activities: No
Boat Access: From the sea for pick up,
strictly private ramp access only.
Rubbish & Recycling: No.
Remember your take away rubbish bag!
Access 1 – Walking from Cala es Tancats at Cala Algairens.
Access 2 – Via the sea via boat, kayak or jet ski.
IMPORTANT:    Please help us maintain Menorca's natural beauty

Dispose of your rubbish, cigarette butts included! There are garbage and recycling bins in the car parks and every street. Reuse plastic bags to take your waste to the closest bin.
Take some beautiful photos…. but also take all your rubbish with you. GRACIAS!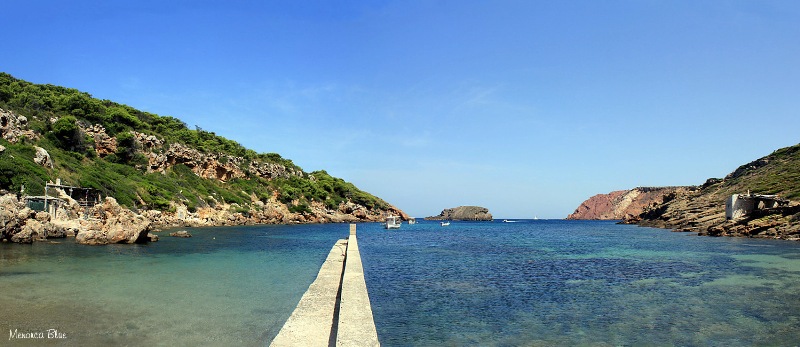 View
WHAT 'S YOUR OPINION?
Please take the time to rate this beach and share your personal tips and comments to help others enjoy the best of Menorca.