Peek inside Paradise & Live the Local Lifestyle
Your well-connected personal guide on the island gives you the best virtual tour of Menorca from wherever you are, so you are well-informed and waste no time when you get here. There is no better way to explore the island and maximise your stay than immersing yourself in authentic local experiences.

The Menorca Blue Island Guide
Get to know the island, where to go, what to do and the essential information with the details you need to enjoy your stay.
Island Insights –
The Menorca Blue Blog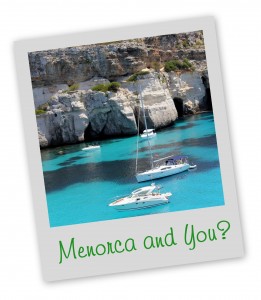 DISCOVER MENORCA
Where is Menorca, Why Visit, Culture, Climate, History, Landscape
EXPLORE THE ISLAND
Places of Interest, Towns, Resorts, Coastal Villages, Beaches
EXPERIENCE
Outdoor, Sea & Nature, Relax, Gastronomy, Shopping, Family Fun
LOCAL LIFESTYLE
Customs, Celebrations, Traditions, Cuisine, Quality of Life
PLAY YOUR HOLIDAY
Travel to and around Menorca, Accommodation, Island Information
Brush up on local culture and customs, explore events and activities and enjoy island life the way the Menorcans do. Also you will find top travel tips and recommendations specifically for your preferences and needs.

Menorca Blue Travel Tips
Menorca Blue Lifestyle Guide
Menorca TV
If you would rather see it than read it, visit our
YOUTUBE PAGE to get to know Menorca.
We would love to hear from you!
Visit our ABOUT US page or CONTACT US with your query. Comments on our posts and pages are most appreciated and help us to help others. You can also share any of our posts and pages on Facebook or Twitter.
If you have an upcoming holiday to the island or are a regular visitor, don't miss out on the latest offers and updates from the island.