---
Es Nostre Paradís means 'Our Paradise' in Menorquin.
---
This week's peek captures the essence of not only the lifestyle in Menorca but beauty of the coves that surround the island.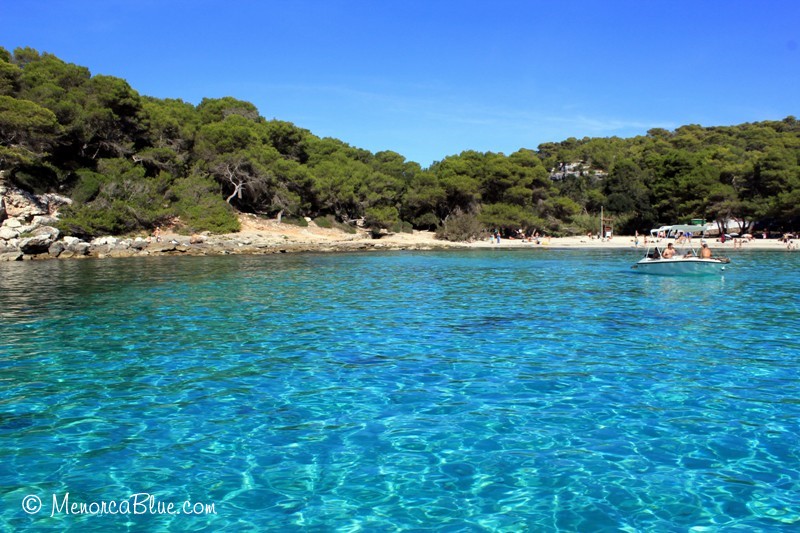 Recently the residents of Menorca celebrated the Feast of Saint Pilar with a day of 'Fiesta' (Public Holiday). Any extra week day off is always a welcome break from the routine, especially with the summer like weather we continue to enjoy. The beaches are at their best as temperatures are in the high twenties, the sea a pleasant 24º and the tourist season is coming to an end. It's these last lingering days of sunshine which are the finest of the year.
We made the most of our extra day off by taking the boat out for what might be one of our final sea excursions before winter finally sets in.  On this particular day the south western coast ofMenorcawas nothing short of divine. Hosting some of Menorca's most scenic and popular coves including Cala Turqueta, Macarella, Macarelleta and Cala Mitjana, these beaches are always full of life and activity during summer. It was quite a change to see them now, serene with just a handful of residents that had the same idea as us. All the buoys separating the swimming zones from the mooring areas at these coves have already been removed leaving the beaches in their original untouched natural state. This also allowed us access by boat directly to the shore which is normally restricted for swimmers only.
I caught a glimpse into what the island was like 30 years ago when Menorca was just for the Menorcans all year round every day of the year. This photo taken at Macarella says it all. Of all the picture perfect coves on Menorca it is Macarella and Macarelleta which are most used to promote the island. Naturally they are also the most visited with high occupancy most days as visitors flock to them by car and boat from May to September.  This month it's quite a different scene and once again Menorcais just for Menorcans, and the few of us adopted locals that also live here.
Reminiscent of long ago fond childhood memories for some with just half a dozen small Menorcan boats in the cove and a few Menorcan families on the shore. Nothing but the sound of laughter and distant chatter in Menorquin as groups of friends enjoyed the surroundings and each other's company.
Es Nostre Paradís means 'Our Paradise' in Menorquin and its easy to see why Menorcans need not envy the beauty of anywhere else in the world, and why most would not change their island for any other place.
---